Zhuoyuan 9D Virtual Reality VR Simulator
Zhuoyuan 9D VR simuliatorius vientisai sujungia virtualią realybę vienetas, periferinė aparatūros įrenginius, pramogos platforma, pakeisti tradicinių formų pramogų ir sukurti pokytį vartotojai įeiti į interaktyvių pramogų industrijoje.
Kas yra Zhuoyuan 9D VR simuliatorius?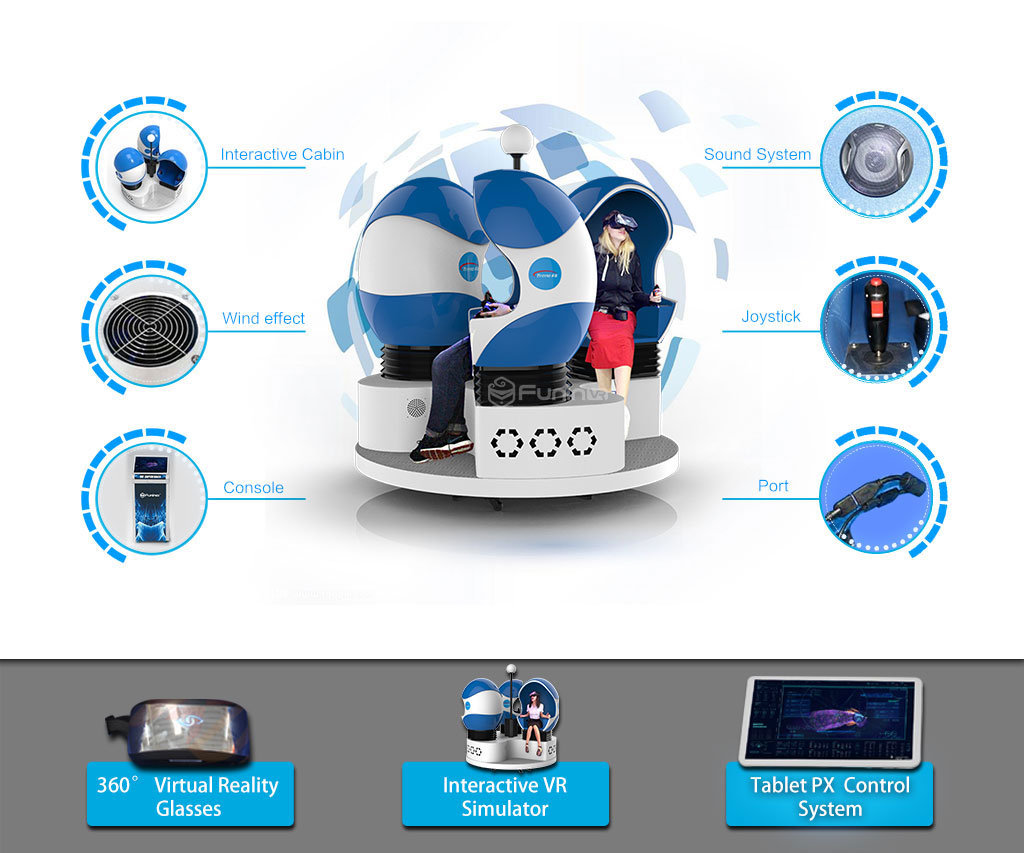 9D VR = virtualios realybės akiniai Interaktyvioji VR simuliatorius žaidimų ir filmų
Why Choose 9D VR Simulator?
1. World premiere Exclusive features
2. Small business location (only 2-9 square meter )
3. Wireless operation.No need to install.
4. Full automatic mode.1 person for operation
5. Professional after-sale service, lifelong maintenance
What About the Virtual reality entertainment market?
9D VR simuliatorius Guangdžou Zhuoyuan yra nacionalinė ir net pirmasis pasaulyje pramonė, kuri sujungia virtualią realybę technologijas ir pramogų industrijos. Įspūdingos vaizdo suvokimas, nekilnojamojo scena modeliavimas, jaudinantis sklypas patirtis, yra ne tik populiarus tarptautinėje rinkoje, bet taip pat padeda investuotojai didelį pelną.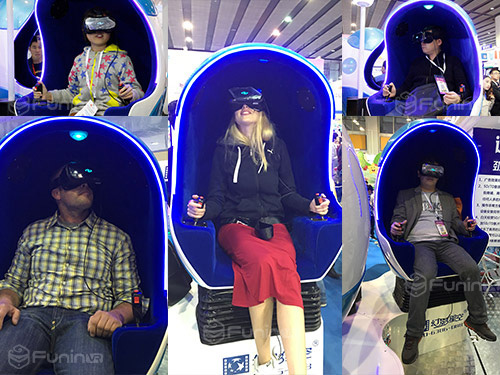 Meet the demand of real-time entertainment
Minimalus tik reikia 8 kvadratinių metrų erdvėje. Atvira erdvė taip pat tinka veikia parduotuvė. 9D VR plinta visoje centras, bendruomenės, Park atrakcionų, aplink mokyklos, Kinas, KTV ir kitose vietose, atitinkantis rinką reguliuojančių milžinišką paklausą.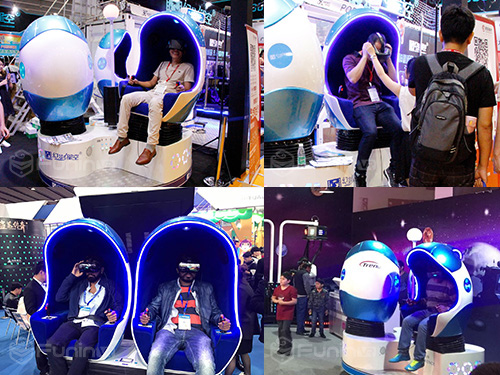 Trumpas laikas, greitas grįžimas
Kiekvienas 9D VR filmas trunka 3-8 minutes, bet duoda nuostabų grąžą.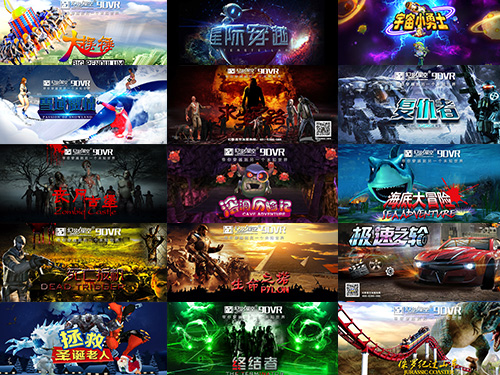 Attractive Interactive Games
Mes galime ne tik žiūrėti 9D VR filmą, bet taip pat gali žaisti interaktyvų žaidimą. Įdomus žaidimas leis mums panardintas ir žaisti vėl ir vėl.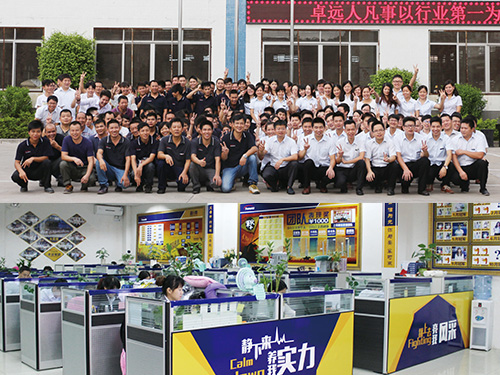 Strong After-Sales Support
Ištisiniai atnaujinti naujų 9D VR žaidimai ir filmai, vėliau atnaujinti programinę įrangą, profesionali rinkodaros ir reklamos sistema - padeda mums pasiseks.
Profit Mode For Zhuoyuan 9D VR?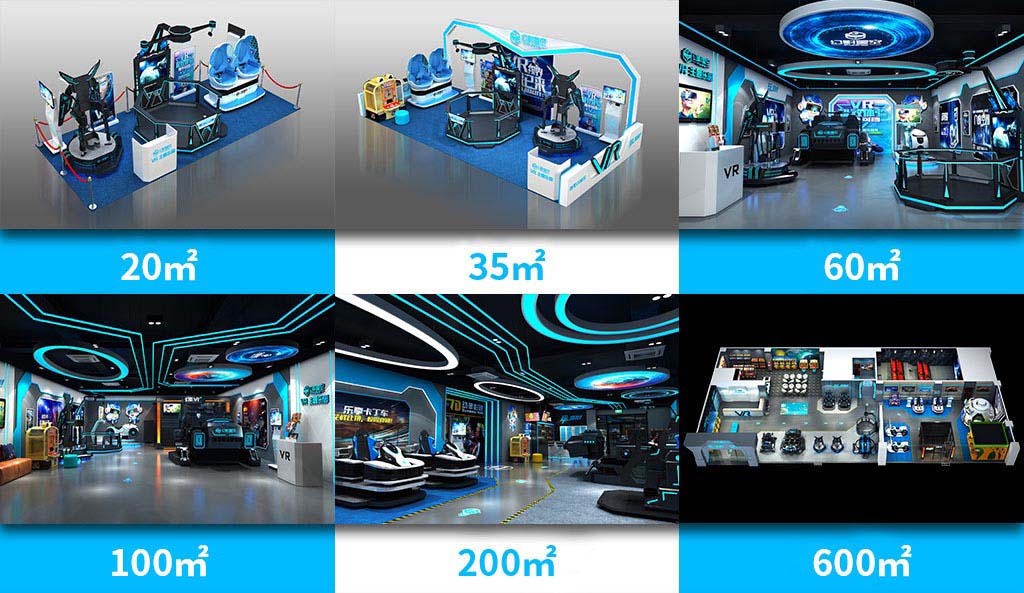 Ką jūs turite apsvarstyti yra tik būdas iki maksimumo padidinti nauda?

VR Library
9DVR is introduced places such as Shandong Book Center, Mongolia Library to boost sales in the physical book stores.


VR Real Estate
9DVR is employed by residential sales offices to attract visitors. Successful cases include Guangzhou Ocean Times sales events.
VR Shopping Mall
Zhuoyuan's 9DVR simulators have been introduced into more than 50 Wanda Plazas as well as more than 1000 shopping malls. Hustle and bustle scenes are witnessed at these shopping malls' 9DVR experience stores.
VR Game Center
With the popularity of Internet, traditional entertainment devices is outdated and replaced by the intelligent entertainment devices such as 9D virtual reality simulators. The VR simulators bring more fun and better interactive simulation than traditional entertainment devices ever had, making them more attractive to players, especially youngsters.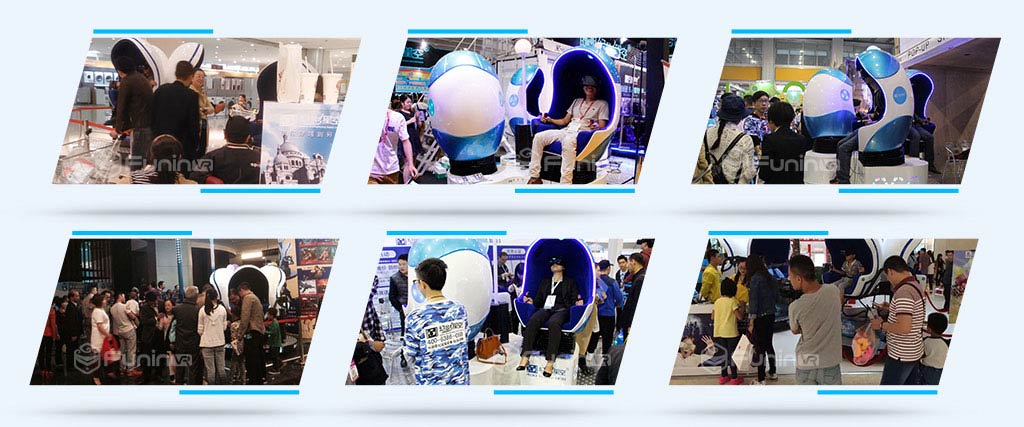 Be aukščiau vietose, viešbutis, parkas, KTV, oro uosto, baras ir kitose vietose pilna žmonių yra jūsų geras pasirinkimas atidaryti 9D VR paviljoną!
Other VR products for 9D Virtual Reality Simulator
Naujas Stilius! Zhuoyuan 9D Virtual Reality Su 6 sėdynės Ateinanti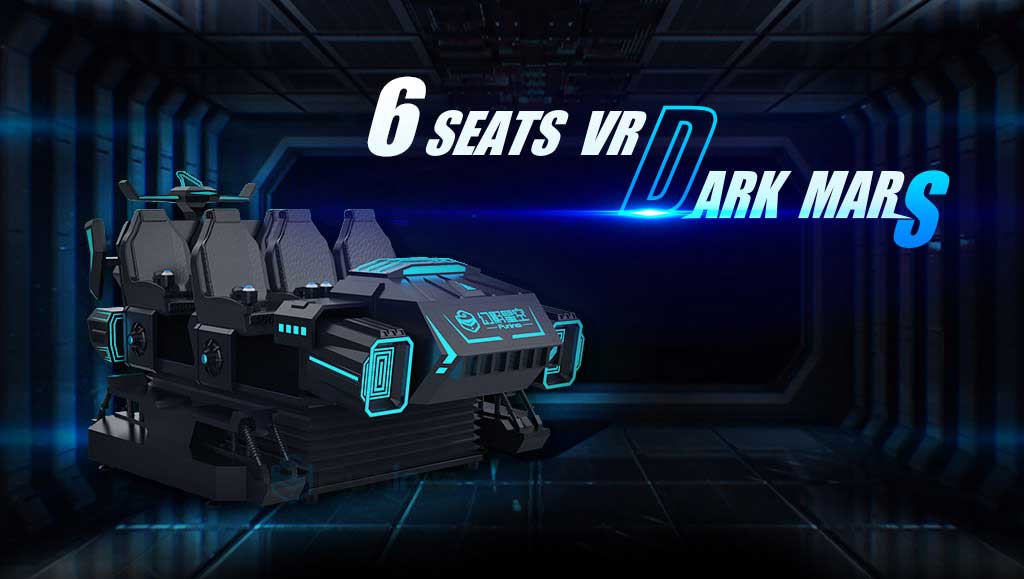 6 žmonių patiria vienu metu Siekti maksimalaus pelno
Advantage1:
Unikalus dizainas platforma gali leisti 6 žmonės patirti kreivai, kratytis, kilimo ir visi interaktyvių poveikį kartu. Galite pasidalinti džiaugsmais ir bijo vieni su kitais.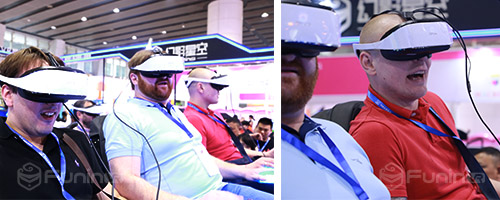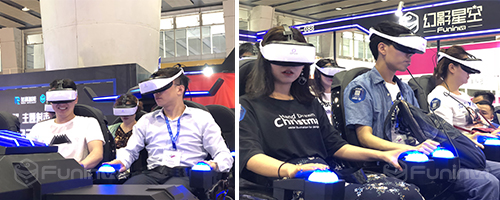 Advantage2:
Rūko mašina pagal sklypo išleisti rūko, tegul žaidėjas patirti tikrą sklypas filmų ir žaidimų. Tegul turite svaiginančius jausmą.
Advantage3:
Iš 9d virtualios realybės išvaizda su 6 vietų vis dar yra daugiau mados, dabar mes turime pridėti šiek tiek atmosferos apšvietimas, sukurti paslaptingą ir techninė patirtis, aplinka. Tai labai akį traukiantis objektas. Kuo daugiau minia šalia 9d VR, tuo daugiau potencialių klientų turite.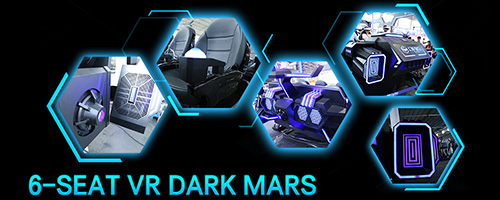 Zhuoyuan 9D VR Simulator In Canton fair

Welcome to Enjoy Our 9D VR Experience
DUK
Q: Where can I run the 9D VR cinema and what is the size of the room it requires?
A: Shopping mall,amusement park,airport,club,theater, scenic spots,Theme park,around the school ect. Many locations are suitable because it just needs 2-9 spare meters to place the whole set of machine.
Q: How many movies do you offer?
A: Mes turime 25 filmus siūloma nemokamai, kai jūs perkate it.Then siūlome 1 filmą kiekvieną mėnesį jums ateityje.
Q: What is the type of your movies?
A: Horror,thriller,cartoon,race movies ect. 5-10 minutes for every movie.
Q: Is every movie in the market workable in the 9D VR cinema?
A: Only our special movies are workable because the movement of the seats corresponds to the movie.
Do You Want Know About 9D VR?
Jei norite daugiau sužinoti apie Zhuoyuan 9D virtualios realybės VR Simulator. Palikite žinutę, mes su Jumis susisieksime kaip įmanoma greičiau!
More VR Products May Be You Like?